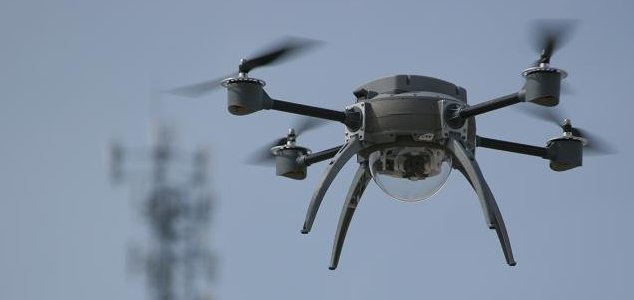 An Aeryon Scout UAV.

Image Credit: Dkroetsch
According to the National UFO Reporting Center, UFO sightings jumped by 42 percent between 2011 and 2012.
Despite the rise in reports however, explanations for sightings of unidentified flying objects seem to be increasingly forthcoming. A recent spate of UFO activity pertaining to sightings of silent orange orb-like objects for example turned out to be the result of an increase in the use of Chinese lanterns.
Most recently, UFO researchers have also identified drones as an increasingly common source of UFO reports. These unmanned aircraft are used for a number of purposes including military intelligence gathering, surveillance and news reporting.
While many drones are shaped like small planes, others are intentionally designed around traditional UFO shapes such as triangles and saucers. Sightings of these objects, especially in the dark, have seen people scrambling for their cameras and uploading video footage on to social networking sites.
In one such instance back in June, protestors in San Paulo spotted a peculiar object hovering over their demonstration. It later turned out that the anomalous craft was in fact a drone that belonged to a local TV station.