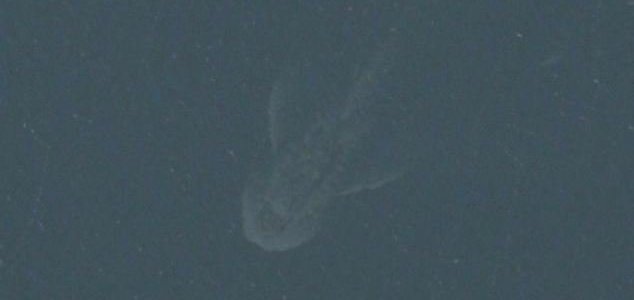 Could this be the Loch Ness Monster ?

Image Credit: Apple Maps
The form of what looks like a huge creature in Loch Ness has been spotted on Apple's satellite maps app.
It's been a while since there have been any reported sightings of the fabled Loch Ness Monster but this week eagle-eyed users of Apple's satellite maps application managed to spot something rather strange moving through the waters of Scotland's enigmatic lake.
Based on the size of some boats anchored nearby the gargantuan object appears to be more than 100ft in length, far larger than anything that should be living in the loch. Its form also seems to resemble that of a large fish with distinctive flipper-like shapes at its sides.
"We've been looking at it for a long time trying to work out exactly what it is," said Gary Campbell of the Official Loch Ness Monster Fan Club.
"It looks like a boat wake, but the boat is missing. You can see some boats moored at the shore, but there's one here. We've shown it to boat experts and they don't know what it is."