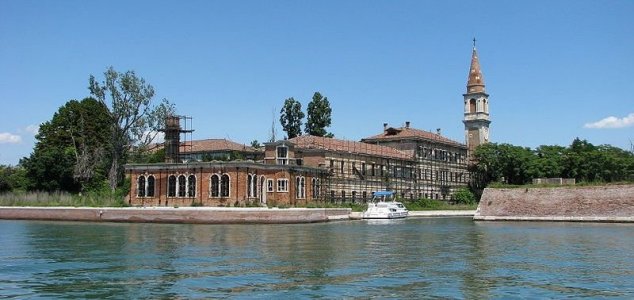 The old hospital on Poveglia.

Image Credit: CC BY-SA 3.0 Chris73
The Venetian island of Poveglia is considered to be one of the most haunted locations on the planet.
In the 18th century the island was used as a quarantine station for vessels arriving in the city of Venice, but when authorities identified two ships carrying the plague things began to go downhill rapidly.
To stop the infection from spreading Poveglia was sealed off and used only as a place to house others suffering from the disease. Countless deaths were attributed to this decision, leading to an unending series of tales about the ghosts and spirits of plague victims haunting its shores.
The island's sordid history didn't end there either - between 1922 and 1968 it played host to a hospital for the elderly in which endless medical experiments were carried out. The hospital's director was said to have ended his life by throwing himself from the building's tower after being driven mad by the ghosts of the island's past.
Italian authorities are now hoping to help offset the country's financial woes by selling the island and converting the old hospital in to a luxury hotel. Whether tourists will actually want to stay there however, given the history of the place, remains to be seen.